Siding
Find the right siding material for your home
Nothing transforms the look of your home the way that new siding can. Installing new siding on your home will raise your curb appeal and property value, and it can even help with insulation and energy efficiency. There are a number of quality siding materials to choose from, giving you plenty of options to find the perfect siding design for your home.
Vinyl siding is the most popular and common siding choice, but metal and fiber cement also are great options for homeowners. At Precision Roofing & Construction Inc, we will help you find the best siding material for the look you want to achieve and give you an expert installation with high quality products.
We offer free estimates on all our work in St. Clair County, Sanilac County and the surrounding areas, so call us today at (810) 987-3508 or click below to get started on your home siding upgrade. Siding can be subject to wind damage. If you need to submit an insurance quote, we can help! We work directly with the insurance company to ensure your claim is handled promptly and efficiently.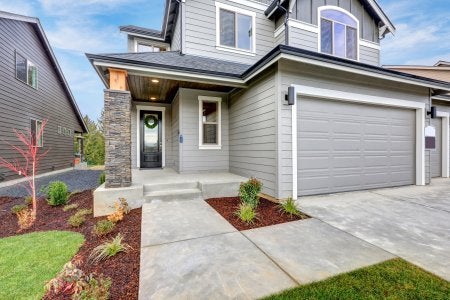 Get a quality vinyl siding upgrade for your home
Vinyl siding is the most popular residential siding material, providing excellent affordability, durability, and versatility. Vinyl is very low maintenance and easy to clean. There are a wide variety of colors and styles to choose from, so you can design just about any look you can think of your home. Even better, vinyl can be made to match the appearance of materials such as cedar shingles.
At Precision Roofing & Construction Inc we understand the challenges of finding the right siding material for your home. Our trained professionals will work with you to ensure that you get exactly what you need for your needs and for the appearance that your are looking to achieve.
New siding offers great benefits for your home, so don't wait to call us for an upgrade! We offer free estimates on all our siding installations and other exterior improvement services.