Roofing
Residential Repair and Roofing Replacement That Lasts
Whether your home is brand new or a century old, your roof needs to function properly in order to protect everything you hold dear. Here at Precision Roofing & Construction Inc, we have years of experience working with homeowners in the area to maintain, repair and replace roofing. We have a solid reputation as a company that cares more about our customers than we do the bottom line. Whether you need an entirely new roof or a small roof repair in St. Clair County, Sanilac County and the surrounding areas, come to us first.
Our ultimate goal is to be at the top of your list every time you need a residential roofer in [Geo Location]. We meet this goal by offering quality services for an affordable price. We believe you should have confidence in your roofing company without exceeding your budget or sacrificing quality.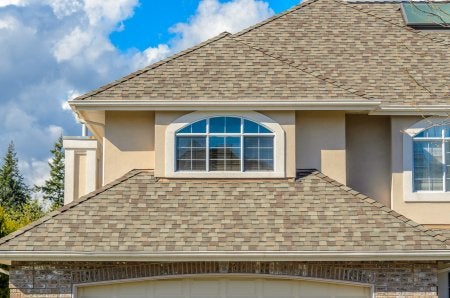 A Variety of Products, Styles and Materials
When we work on your home, we use only the best in materials and products. We also offer a variety of roofing types to ensure that your home looks just like you want it to. Choose from:
Wood
Metal (including steel)
Slate
Asphalt shingles
EPDM (Flat rubber roofing)
We'll help you choose the right material for your roofing so you feel confident in your choice. If your problems can be fixed with a quick repair, we are prepared to do quickly to save you the hassle of taking time out of your day to deal with your roofer. Our goal is to provide you with simple, quality service that stands the test of time.
We understand the difference in types of roofing, and which will work best for your home. When you need maintenance, repair or roofing replacement, call the experts first.
Give Us a Call
Whether your roof is falling apart or you just want to increase the curb appeal of your home, give us a call today at (810) 987-3508 to schedule a consultation with a residential roofing expert from Precision Roofing & Construction Inc.
If you have damage due to an insurance claim, we provide free quotes and work directly with your insurance company to ensure your claim is handled promptly and efficiently.